We're a family business!
Thanks to their father who ran a vegetable-drying business, brothers David, Raul and Daniel learnt from a young age, to preserve the fresh taste of the tropical fruits growing in the fertile foothills of the Andes.
The brothers recognised the uniqueness of the tasty and nutrient- rich goldenberry grown in their native land. Inspired, they sought to share this fruit with the rest of the world and in 2005, Nature's Heart was born.
They had always dreamt of building a sustainable business that has a purpose, therefore they decided to train and empower many local growers in their communities to farm the berry in return for a regular and fair income (Find out more about our commitment to our farming communities here).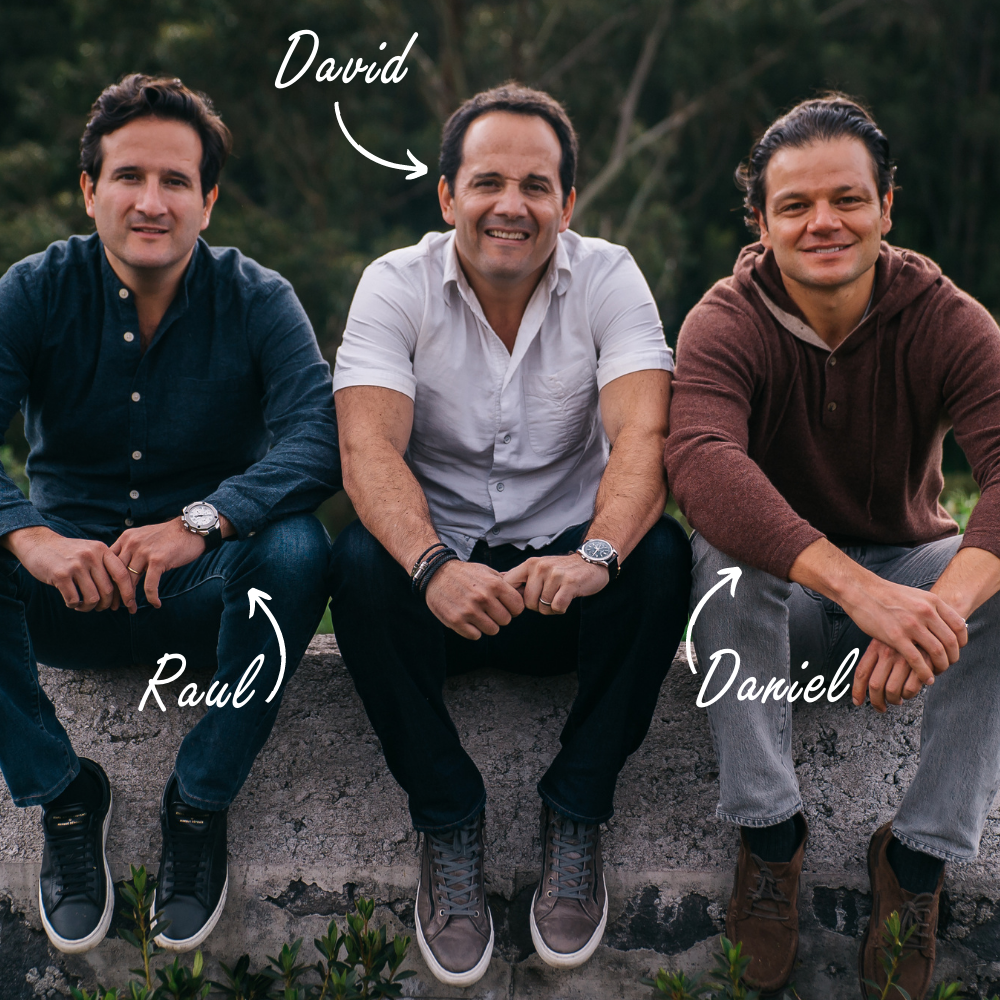 How have we grown?
Since then, the business has blossomed. Nature's Heart now offers not only goldenberries, but a whole range of natural products in Latin America and beyond.
In 2012 Nature's Heart launched in the UK offering a full range of superfood ingredients and we now also offer a range of delicious snacks with exciting flavour combinations that we're really proud of.
If you haven't tried our chocolate coated goldenberries yet, then we really think you're missing out!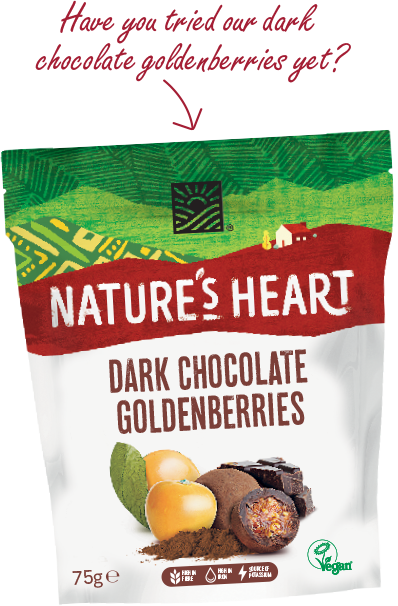 Where are we heading?
As we grow, our mission is to continue finding ways of helping our communities, so in 2020 we began a unique partnership with UK charity Fareshare. (Find out more here).
While we're constantly challenging ourselves to look to the future, our original vision will always inspire us. We are proud of our story and our heritage, but for us, this is just the beginning.
Making quality food that makes a difference is at the heart of what we do, and we know we can't do it alone.
If you have any recommendations, ideas or want to be part of our team, we'd love to hear from you!
Send us an email at hello@naturesheart.co.uk