As the world's largest producer of dried goldenberries, Nature's Heart is committed to working with it's community of farmers in the ways that matter most.
The Goldenberry Plan is our company's responsible sourcing program that helps improve livelihoods for the thousands of farmers in Ecuador and Colombia that we partner with.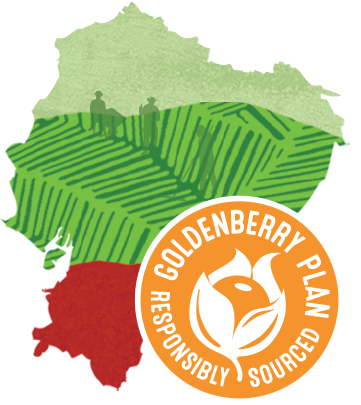 What makes goldenberries so special?
The goldenberry also known as the "Cape Gooseberry" or "Physalis" is a deliciously sweet and tart berry, first cultivated by the Incan civilization and grown in the Andes mountains.
This fruit is a natural source of fibre, iron, potassium, and vitamin A, so they really pack a punch for something so small.
Goldenberries need almost daily attention to successfully grow and harvest, so mass production was never going to work. Instead, we started giving seeds to local farmers who would sell us their freshly picked goldenberries in return for a regular and sustainable second income. Growing the berries on just one or two hectares next to their home means that every plant receives the high level of care this unique crop demands.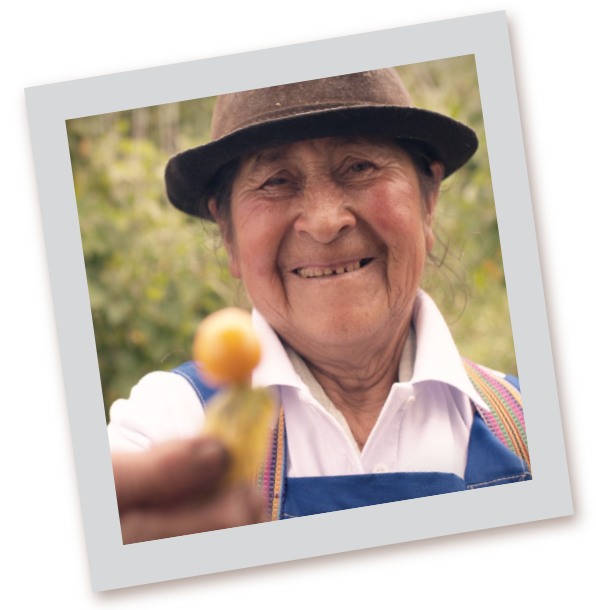 Why is this important?
By generating a sustainable income, providing hands-on training, and promoting farming practices that respect the world around us, Nature's Heart is empowering small local producers in Ecuador and Colombia; encouraging independence and opening exciting new doors for the generations that follow.
What are the core focus areas of this project?
Improving Livelihoods:
Nature's Heart is committed to improving the welfare of goldenberry farmers through secured volume, fair prices, no child labour and continuous agricultural training.
Sustainable farming practices:
The Plan supports communities in their transition from problematic crops to safer and healthier economic pathways and promotes initiatives that benefit the environment including reforestation, recycling and waste management.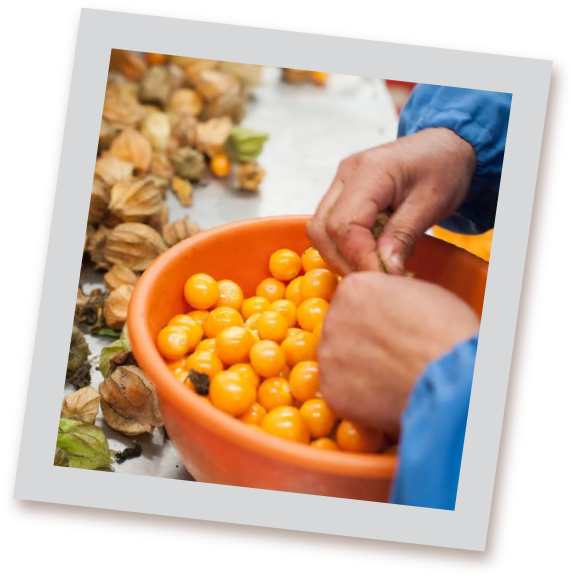 What has been the impact of the plan in these communities so far?
Over the last 5 years, Nature's Heart has generated over $15 million USD of direct income to farming families in Ecuador and Colombia that sustainably produce world class goldenberries to be enjoyed around the globe.
Download the latest Goldenberry Plan Impact Report here.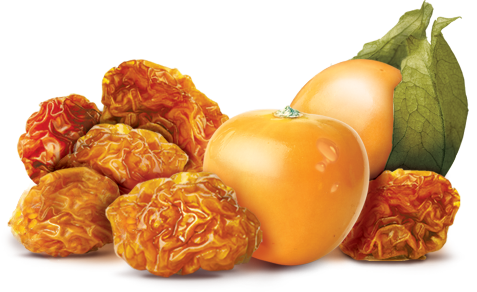 To learn more about Nature's Heart sustainable and fair farming methods, please visit goldenberryplan.com