Discover how simple it is to introduce our superfoods and snacks into your favourite meals.
We've selected some sweet and savoury feel-good recipes that we think you'll love!
Now its your turn to give them a try and share your creations with us. Don't forget to tag us @NaturesHeartUK.
Image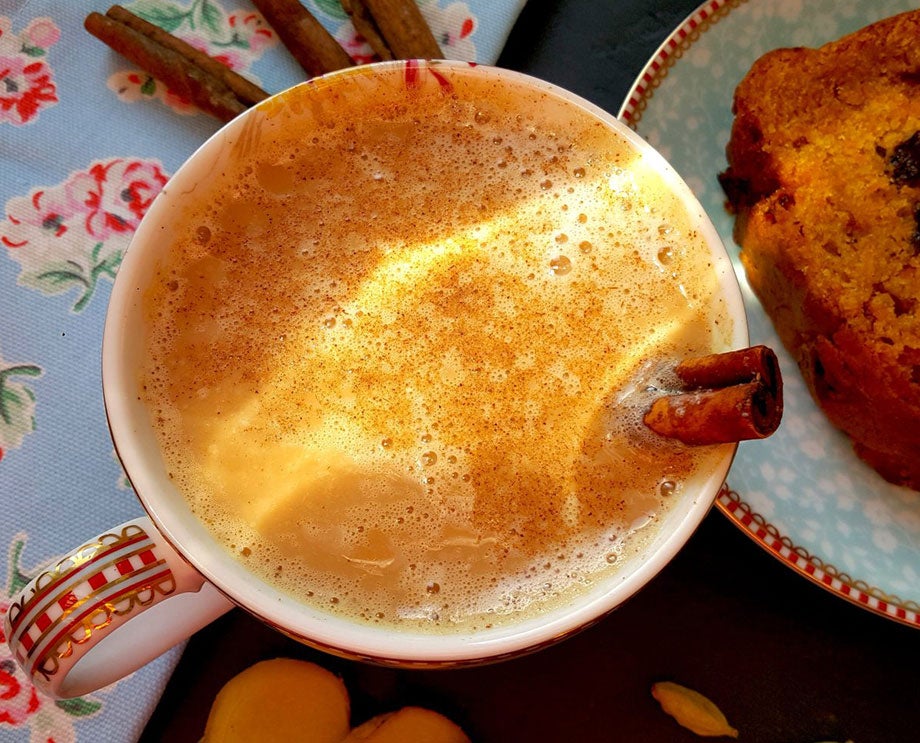 Chai Tea Latte
Feeds 2 | Preparation time 12-13 minutes
What to do:
In a small saucepan and on a medium heat, heat the cinnamon stick, peppercorns, whole cloves, star anise and cardamom pods for a few minutes until you can smell the spices.
Put the black tea bags or black tea into a measuring jug or teapot then pour on boiling water. Leave to steep for a few minutes.
Add the coconut sugar or sweetener of choice to the tea. Strain away the leaves or remove the tea bags.
Pour the milk* into the saucepan with the spices. Add fresh ginger slices and ground cinnamon and bring to the boil. *If frothing up milk, omit some from the saucepan as frothing works better on cool milk. Once boiled, remove the ginger slices.
Add the tea to the milk. Pour the chai tea into mugs or cups and top with frothed milk, if desired and a stick of cinnamon or pinch of cinnamon. You can adjust the sweetness if required. Enjoy!
Ingredients:
1 cinnamon stick

6 black peppercorns

4 whole cloves

1 star anise

3 cardamom pods, seeds removed and grounded

3 black teabags or 1 tbsp. loose-leaf tea

500ml boiled water

1-2 tsp. coconut sugar

500ml plant milk (We love oat, almond and soy milk)

4 slices of fresh ginger

1 tsp. ground cinnamon
Organic Coconut Sugar
Sourced from the nectar of Indonesian coconut blossoms, these tiny golden granules will hit the spot when it comes to organic sweetness with its rich, toffee-like flavour.
Made from organic coconut blossom
100% natural ingredients - Organic