Discover how simple it is to introduce our superfoods and snacks into your favourite meals.
We've selected some sweet and savoury feel-good recipes that we think you'll love!
Now its your turn to give them a try and share your creations with us. Don't forget to tag us @NaturesHeartUK.
Image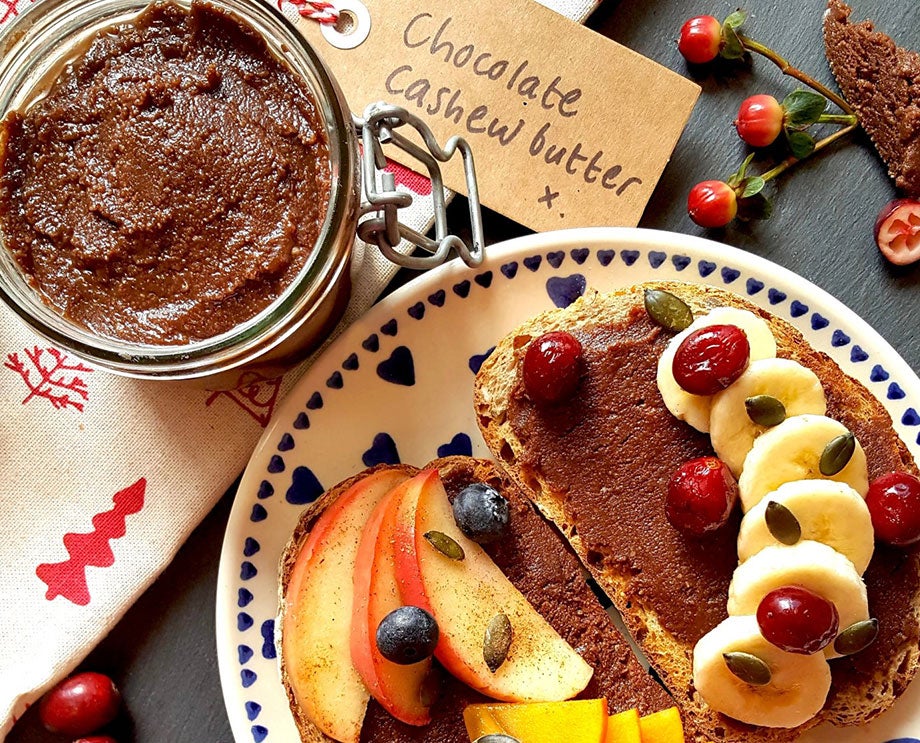 Chocolate Cinnamon Cashew Butter
Feeds 1 | Preparation time 15 minutes
What to do:
This recipe is for cashew butter, but you can use your nut of choice, e.g., peanuts, almonds, macadamias or hazelnuts
If you are toasting your nuts, put a large frying pan on the hob on a medium heat. Do not add any oil. Add the nuts and toast for about 2 mins, turning halfway through until they are golden brown.
Add all ingredients into a high-speed blender and mix to combine. You will have to scrape down the sides and repeat the process several times and eventually the mixture will form a nutty chocolaty paste. This takes about 10-13 mins.
Decant into an airtight jar for long-term storage, unless you are going to eat the lot!
This taste delicious on toast, stuffed in dates, on bananas and apples.
Ingredients:
150g raw cashews (or nuts of choice)

1.5 tbsp. cacao powder

½ tsp. ground cinnamon (optional, but it goes so well with the chocolate!)

½ tsp. sea salt

2 tbsp. mild olive oil, rapeseed oil or coconut oil.

1 tbsp. liquid sweetener of choice, e.g., Maple, honey, date, or rice syrup
Organic Cacao Powder
Finely ground from organic cacoa beans to create a versatile ingredient that has been used for thousands of years. Native to Central and South America, cacao was considered by the Incas to be a product of the Gods and was enjoyed for centuries as a ceremonial drink.
Vegan
Source of iron
Source of magnesium
Source of potassium
Low in sugar
Gluten free