Image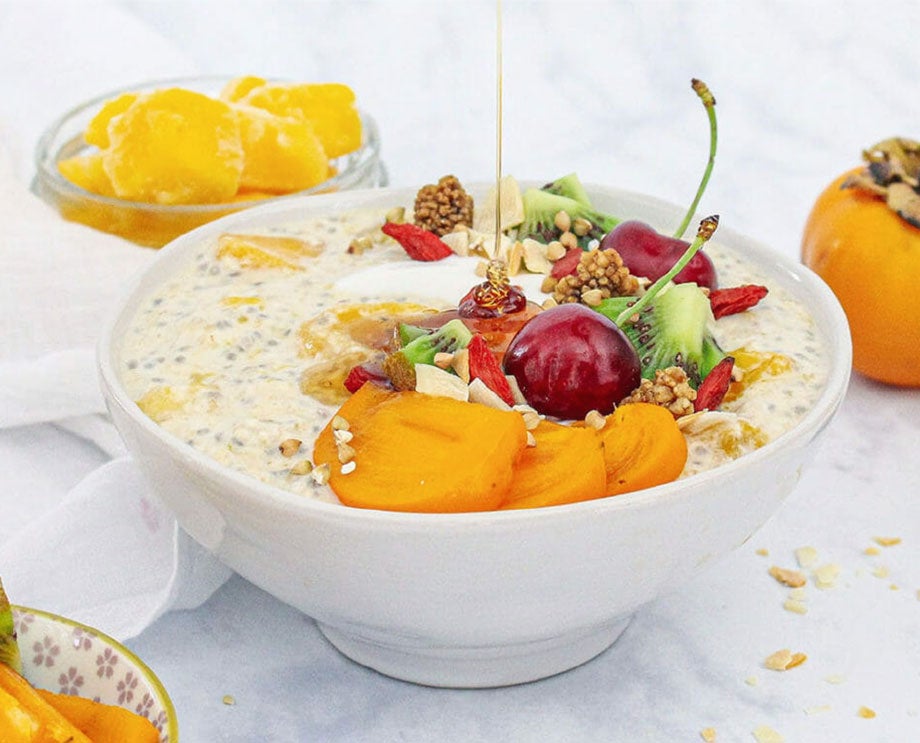 Mango Coconut Overnight Oats
Feeds 1 | Preparation time 5 minutes + overnight soak
What to do:
Stir together all the ingredients and leave in a sealed jar overnight or for 8 hours.
In the morning, stir the oats and add a splash more milk if needed and serve with your desired toppings.
Ingredients:
40g Oats

10g Chia seeds

10g Coconut

240 ml Coconut milk

80g Mango

Toppings: Coconut yoghurt, kiwi, cherries, coconut, dried goldenberries, dried goji berries, buckwheat, syrup.
Chia seeds
Named after the Mayan word meaning 'strength', our Chia seeds are tiny but mighty. Add these versatile seeds to your every day meals for a tasty crunch and a sprinkle of plant-based protein.