Discover how simple it is to introduce our superfoods and snacks into your favourite meals.
We've selected some sweet and savoury feel-good recipes that we think you'll love!
Now its your turn to give them a try and share your creations with us. Don't forget to tag us @NaturesHeartUK.
Image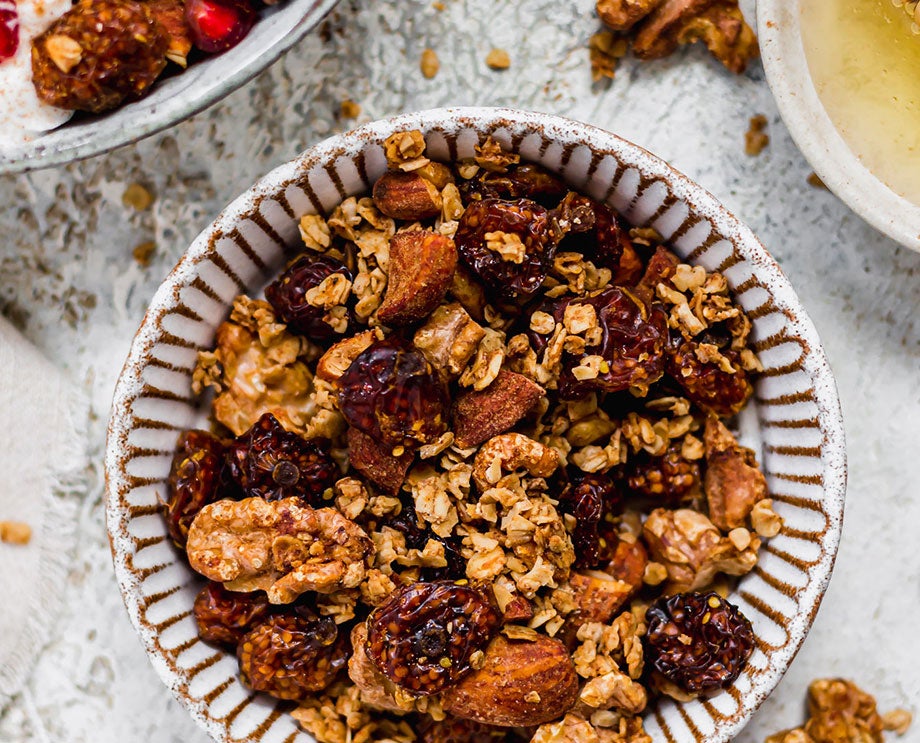 Walnut and Goldenberry Granola
Feeds 1 | Preparation time 30 minutes plus cooling
What to do:
Stir together the oats, chopped almonds, chopped walnuts, cinnamon, ground ginger, ground cardamom and mixed spice.
Pour in the melted coconut oil, maple or agave syrup and vanilla.
Bake at 160Fan/180*C for 25 mins and stir every 10 mins.
Cool fully and stir in the dried goldenberries.
Ingredients:
200g oats

100g chopped almonds.

70g chopped walnuts.

2 tsp cinnamon

1 tsp ground ginger

½ tsp ground cardamon

½ tsp mixed spice

50g coconut oil

80ml maple syrup

1 tsp vanilla

100g dried goldenberries
Dried goldenberries
Vegan
High in fibre
Source of Iron
Source of Potassium
Source of Vitamin A
gluten free