Discover how simple it is to introduce our superfoods and snacks into your favourite meals.
We've selected some sweet and savoury feel-good recipes that we think you'll love!
Now its your turn to give them a try and share your creations with us. Don't forget to tag us @NaturesHeartUK.
Image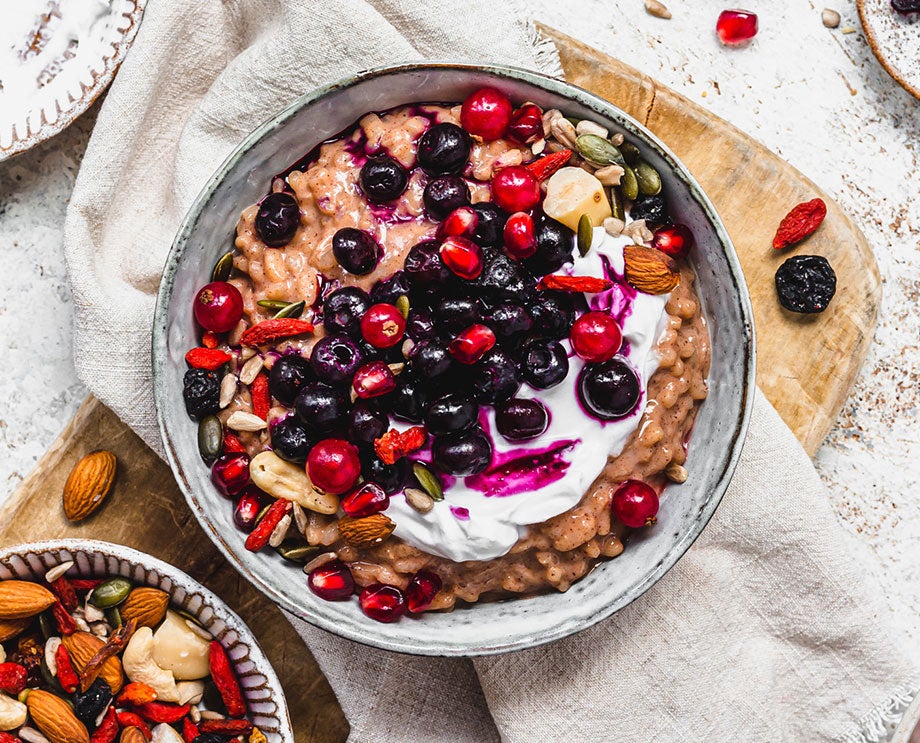 Blueberry, Goji and Almond Rice Pudding
Feeds 2 | Preparation time 40 minutes
What to do:
Add the rice, almond milk, coconut sugar, cinnamon and ground ginger to a saucepan and warm gently.
Bring to the boil, stirring often, place a lid on and simmer for 35 minutes until creamy. Stir the rice pudding occasionally to prevent it sticking and add more milk if needed.
Serve warm with the warmed blueberries, coconut yoghurt, and top with Nature's Heart Blueberry Goji and Almond mix.
Ingredients:
100g arborio/risotto or short-grain rice

500ml almond milk

30g coconut sugar

1 tsp cinnamon

½ tsp ground ginger

100g blueberries, warmed

2 tbsp coconut yoghurt

50g NH Blueberry Goji and Almond mix