Discover how simple it is to introduce our superfoods and snacks into your favourite meals.
We've selected some sweet and savoury feel-good recipes that we think you'll love!
Now its your turn to give them a try and share your creations with us. Don't forget to tag us @NaturesHeartUK.
Image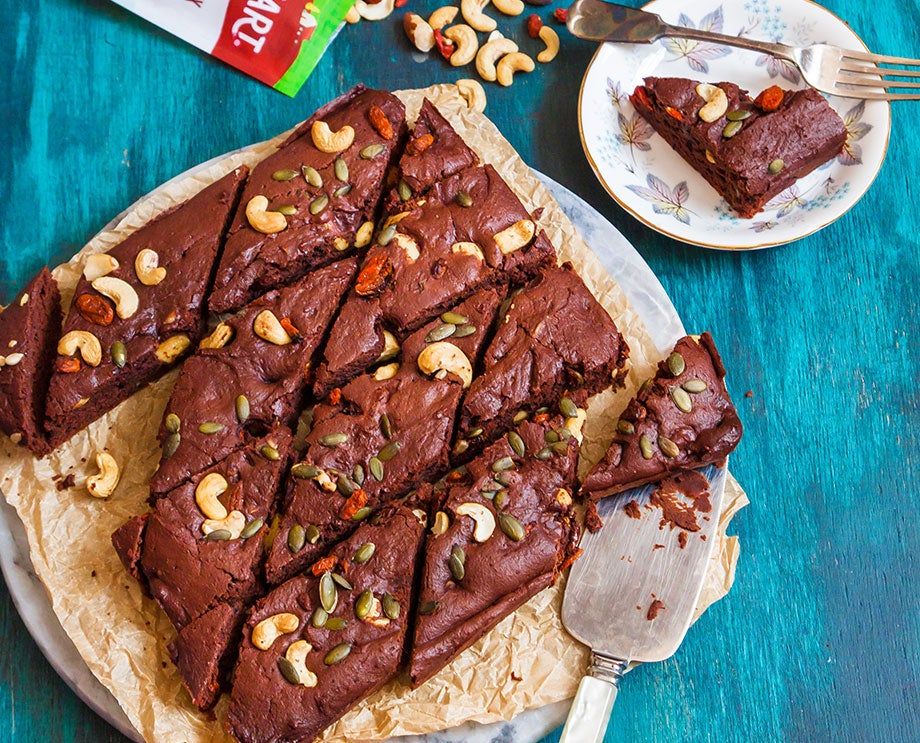 Immunity Mix Brownies
Feeds 16 | Preparation time 50 minutes
What to do:
First, preheat the oven to 180C. Grease and line a 9-inch square brownie pan.
To make the brownie batter, mix the flour, salt, cocoa powder and sugar together in a large bowl.
In another bowl, stir the aquafaba, dark chocolate, melted oil, soy milk and vanilla together. Combine the wet and dry ingredients and fold them together until well combined. You want the batter to be loose enough to be able to pour, so if yours is looking a bit thick, add a tablespoon of soy milk at a time until you get a smooth, pourable consistency.
Fold in the immunity mix. Pour the brownie and flatten out the top with a spatula.
Bake for 30-40 min, until a skewer inserted into the middle comes out clean. If you like your brownies a little underdone, then that's fine too! Leave it to cool completely before removing from the tin and slicing. This makes clean, neat slices. But if you prefer to get a little messy (ooey gooey chocolate) then you can cut it while it is slightly warmer! I find slicing them into 20 pieces (4 x 5) makes the perfect-sized brownies.
Ingredients:
1¾ cup plain flour

¼ tsp salt

6 Tbsp Nature's Heart cacao powder

1 cup Nature's Heart coconut sugar

¾ cup dark chocolate, melted

6 Tbsp coconut oil, melted

¾ cup soy milk

¼ cup aquafaba

1 tsp vanilla extract

¾ cup Nature's Heart cashew, goji and chocolate goldenberry mix