Discover how simple it is to introduce our superfoods and snacks into your favourite meals.
We've selected some sweet and savoury feel-good recipes that we think you'll love!
Now its your turn to give them a try and share your creations with us. Don't forget to tag us @NaturesHeartUK.
Image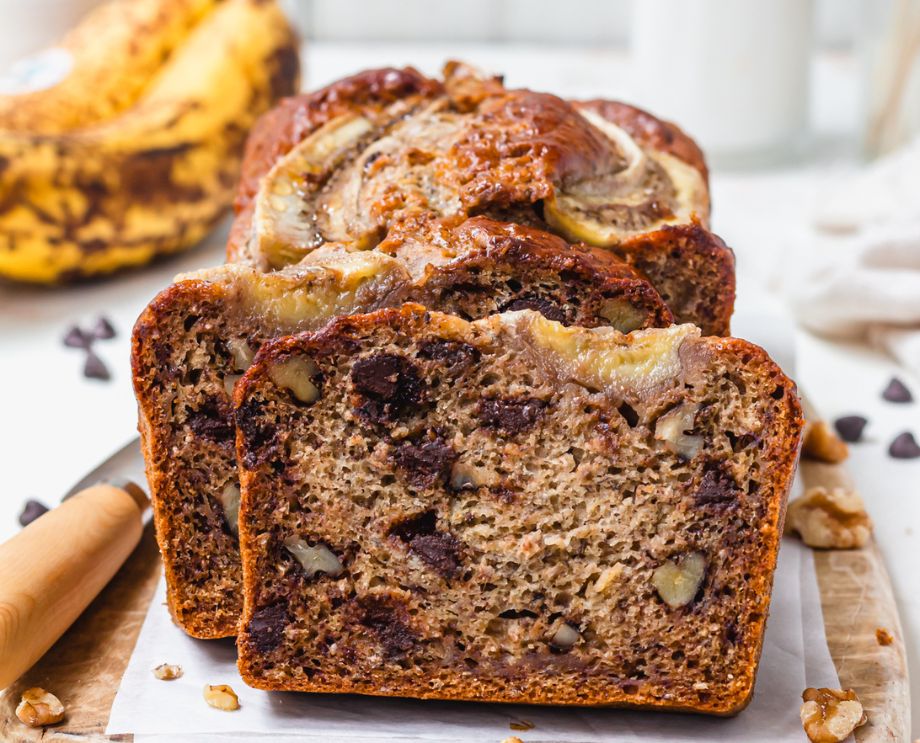 Chia Seed Choc Chip Banana Bread
Feeds 10 | Preparation time 55 minutes
What to do:
1. Preheat the oven to 160Fan/180ºC and line a 9x5-inch loaf tin with parchment paper.
2. To make the banana bread: mash the bananas well and add to a mixing bowl with the milk, sugar, oil, syrup, vanilla and chia seeds and whisk to combine. Sift in the flour, baking powder, bicarbonate of soda and cinnamon and add the salt. Whisk to a smooth batter. Fold in the chocolate chips, walnuts and dark chocolate bananas.
3. To bake: pour into the loaf tin and smooth over the top. Slice the banana in half lengthways and lay on top of the batter. Brush the banana with the olive, to help it caramelise. Bake for 43-35 minutes, or until well-risen and golden and an inserted skewer comes out clean.
4. Cool in the tin for 10 minutes then lift out to cool completely on a wire rack.
5. Slice to serve and enjoy straight away or keep in a sealed container in the fridge for 3-5 days. You can also freeze the loaf for 1 month, wrapped well, and allow to defrost before eating.
Recipe by: @nourishing.amy
 
Ingredients:
For the Banana Bread:

3 large ripe bananas (350-380g)

80ml plant-based milk

60g light brown or coconut sugar

2 tbsp olive oil

2 tbsp maple syrup

1 tsp vanilla essence

2 tbsp Nature's Heart Chia Seeds

210g plain flour

1 tsp baking powder

1 tsp cinnamon

a pinch of salt

50g chocolate chips

40g walnuts, chopped

50g Nature's Heart Dark Chocolate Bananas

On Top:

1 banana

1 tsp olive oil
Dark Chocolate Bananas
Enjoy the mouthwatering taste of sweet, chewy dried banana covered in rich dark chocolate and lightly dusted with cacao.
Vegan
High in fibre
Source of potassium
Gluten free
Made with natural ingredients and 64% dark vegan chocolate.