Discover how simple it is to introduce our superfoods and snacks into your favourite meals.
We've selected some sweet and savoury feel-good recipes that we think you'll love!
Now its your turn to give them a try and share your creations with us. Don't forget to tag us @NaturesHeartUK.
Image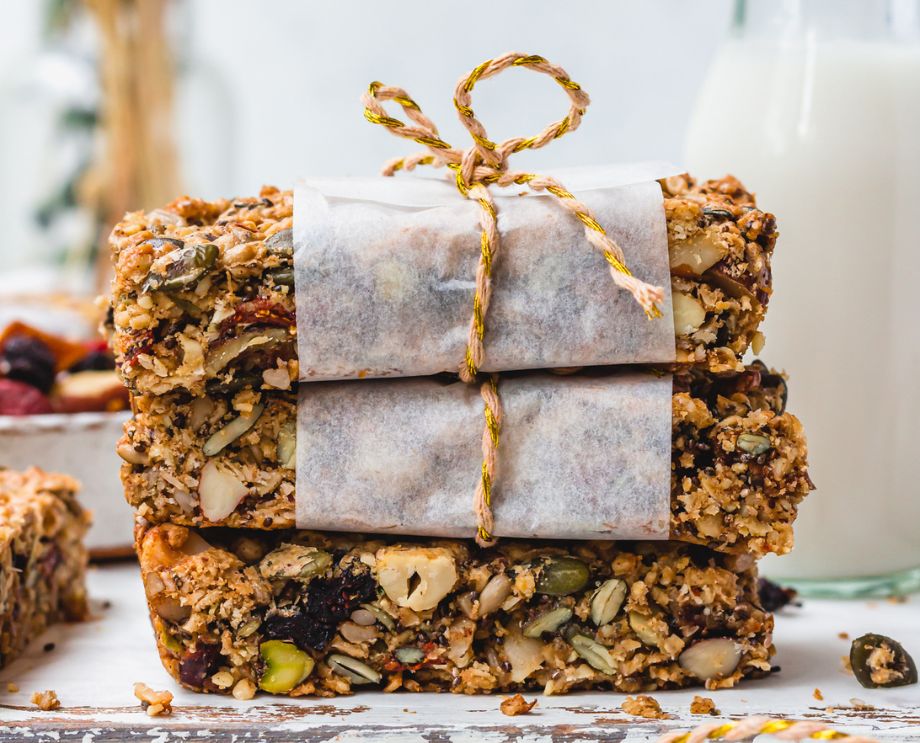 Super Seed Fruit and Nut Granola Bars
Feeds 12 | Preparation time 30 minutes
What to do:
1. Preheat the oven to 160Fan/180*C and line an 8-inch square tin with parchment paper.
2. Add the nut/seed butter, syrup, coconut oil and vanilla to a bowl and whisk till smooth.
3. Add the oats and nuts to a blender and pulse till small. Pour into the bowl with the nut butter mix.
4. Pour in the seeds, Immune mix, cinnamon and salt. Stir till sticky.
5. Press into the tin to make a compact, even mix (press really firmly).
6. Bake for 20 minutes, until golden brown and crispy on top.
7. Allow to cool for at least 1 hour before slicing into 8 bars using a sharp knife.
8. Enjoy warm or allow to cool and store in a sealed container for up to 1 week.
Recipe by: @nourishing.amy
 
Ingredients:
60 g smooth, runny nut or seed butter

80 ml maple syrup

60 ml coconut oil, melted

1 tsp vanilla essence

100 g oats

100 g mixed nuts (e.g. walnuts, pistachios and Brazil nuts)

30 g sunflower seeds

50 g pumpkin seeds

20 g hemp seeds

20 g chia seeds

100 g Blueberry and Goji Immune Mix, chopped

1/2 tsp cinnamon

a pinch of salt