Discover how simple it is to introduce our superfoods and snacks into your favourite meals.
We've selected some sweet and savoury feel-good recipes that we think you'll love!
Now its your turn to give them a try and share your creations with us. Don't forget to tag us @NaturesHeartUK.
Image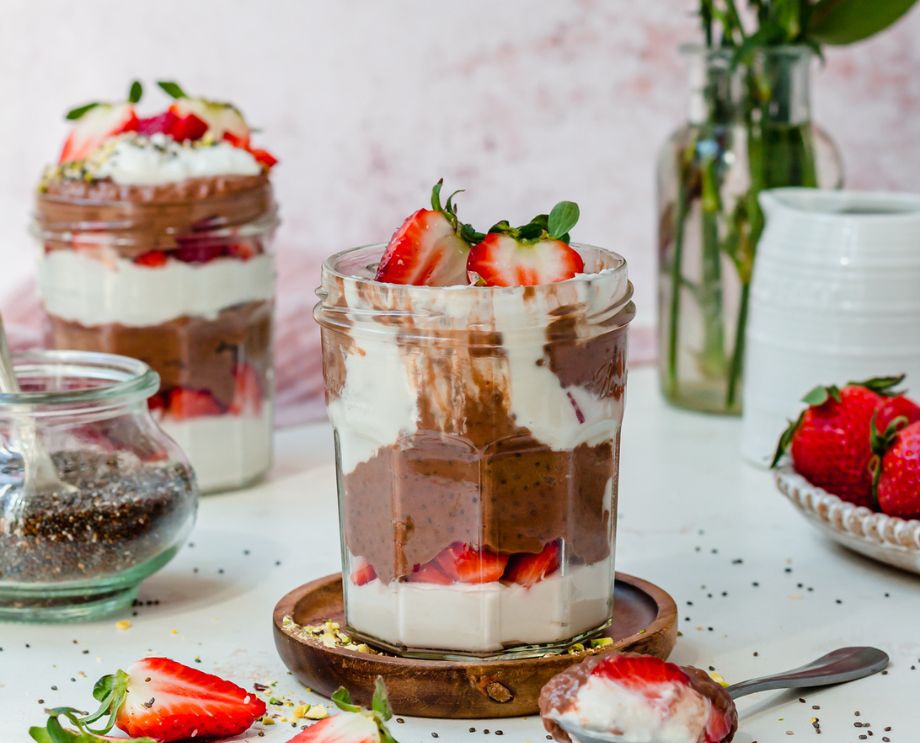 Chocolate Strawberry Chia Pudding
Feeds 4 | Preparation time 5 minutes plus overnight
What to do:
1. For the chia pudding: whisk together the cacao powder with a small amount of milk to make a paste and then gradually whisk in the rest of the milk. Now whisk in the yoghurt, syrup and vanilla till smooth. Pour in the chia seeds and stir well for 30 seconds. Leave for 5 minute and give it another stir to disperse any lumps. Now cover and leave in the fridge overnight (or for at least 4 hours).
2. To serve: spoon some yoghurt in 2-4 glasses and top with some strawberries and the chocolate chia pudding. Alternate between the three to fill the glasses (or bowls) and top with any extras as desired.
3. Enjoy straight away or keep, covered well, in the fridge for 2-3 days.
Recipe by: @nourishing.amy
 
Ingredients:
For the Chia Pudding

4 tbsp cacao powder, sifted

320ml plant-based milk

160g thick coconut yoghurt

1 tbsp maple syrup

1 tsp vanilla essence

4 tbsp chia seeds

For the layers

100-150g thick coconut yoghurt

4-6 strawberries, chopped

Extras: chopped pistachios, toasted coconut
Chia seeds
Named after the Mayan word meaning 'strength', our Chia seeds are tiny but mighty. Add these versatile seeds to your every day meals for a tasty crunch and a sprinkle of plant-based protein.