Image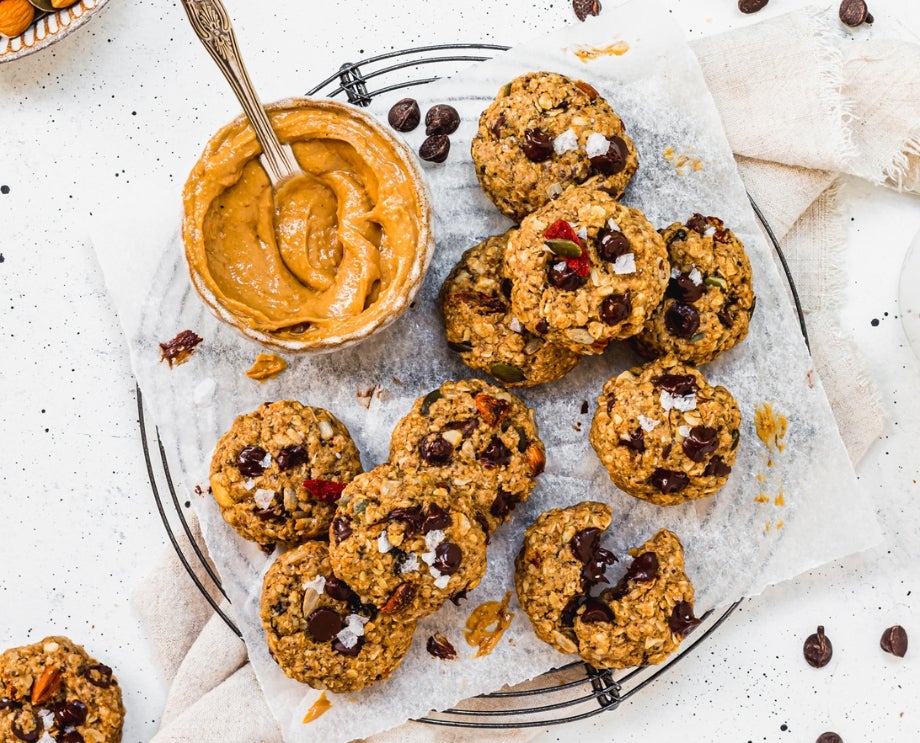 Mini Trail Mix Cookies
Feeds 20 | Preparation time 20 minutes
What to do:
Preheat the oven to 160 Fan/180*C and line a baking tray with parchment paper.
Stir together the almond butter, maple syrup and coconut oil. Now stir in the coconut sugar.
Add in the oats, oat flour, chia seeds, cinnamon and salt and stir to a thick, sticky dough. Fold in the chopped Blueberry, Goji and Almond Mix and the chocolate chips.
Divide into 20-22 pieces and roll into tight balls. Place down on the tray and flatten as they will not spread out much. Evenly space them on the tray and bake for 8-10 minutes, turning the tray 180* halfway through. Allow to cool on the 10 minutes on a wire rack before taking off the tray. Cool fully on the wire rack and store in an airtight container for 5 days. You can freeze the cookies for up to 1 month.
Recipe by @nourishing.amy
Ingredients:
60g runny smooth almond butter

3 tbsp maple syrup

3 tbsp coconut oil, melted

30g coconut sugar

100g oats

60g oat flour

1 1/2 tbsp chia seeds, ground

1 tsp cinnamon

pinch of salt

50g Blueberry, Goji, and Almond Mix, chopped

50g chocolate chips