Discover how simple it is to introduce our superfoods and snacks into your favourite meals.
We've selected some sweet and savoury feel-good recipes that we think you'll love!
Now its your turn to give them a try and share your creations with us. Don't forget to tag us @NaturesHeartUK.
Image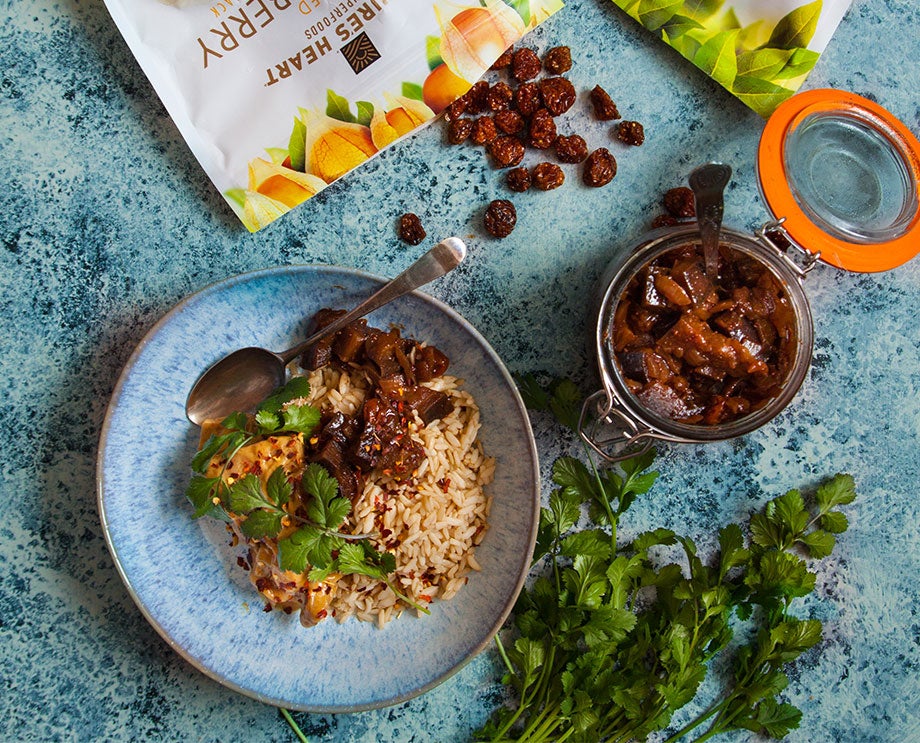 Aubergine Pickle
Feeds 2 | Preparation time 1 hour
What to do:
Fry the onions and ginger in oil in a large saucepan over a medium-low flame until softened and translucent.
Stir in the spices and curry leaves and continue to cook for 1-2 minutes before adding the tomato purée and tamarind. Stir to mix in.
Next, stir in the aubergines, goldenberries, sugar and vinegar. Bring to a gentle simmer, stirring until the sugar has dissolved, then continue to cook on a low heat for 20-30 minutes until the chutney has thickened.
Leave to cool slightly before decanting into a sterile jar. The pickle can be eaten straight away atop a curry, and can keep in the refrigerator for 3-4 months.
Ingredients:
3 white onions, chopped

4-inch knob of ginger

2 tbsp vegetable oil

1 tbsp yellow mustard seed

1 tbsp ground cumin

10 curry leaves

3 tbsp tomato purée

3 tbsp tamarind paste

2 large aubergines, chopped

1 cup Nature's Heart goldenberries

1 cup Nature's Heart coconut sugar

1 cup apple cider vinegar