Discover how simple it is to introduce our superfoods and snacks into your favourite meals.
We've selected some sweet and savoury feel-good recipes that we think you'll love!
Now its your turn to give them a try and share your creations with us. Don't forget to tag us @NaturesHeartUK.
Image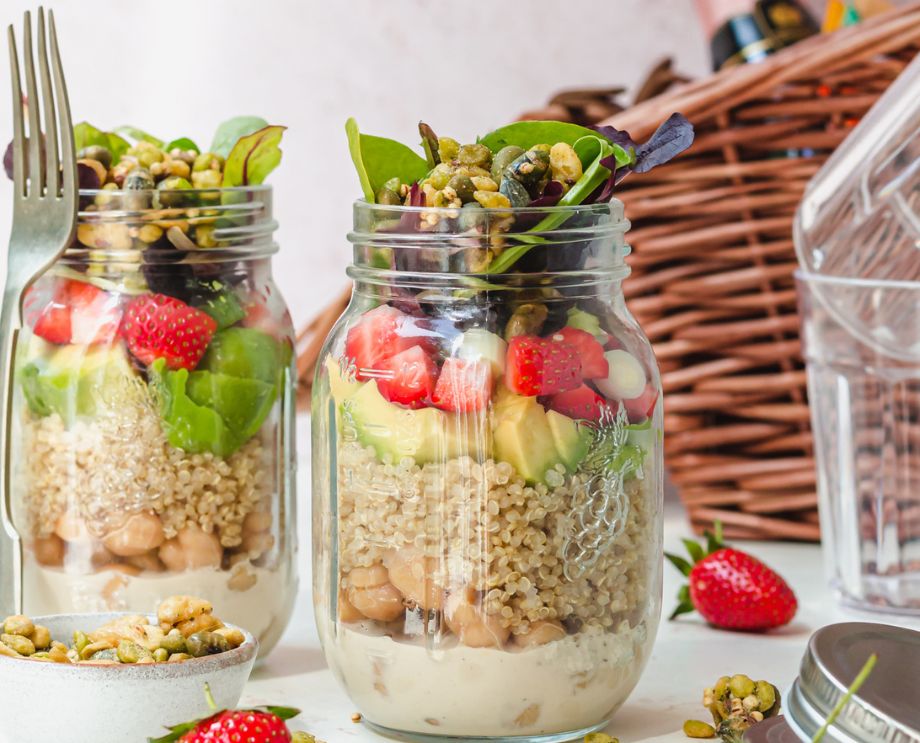 Strawberry Avocado Crunch Jars
Feeds 2 | Preparation time 17 minutes
What to do:
1. Cook the quinoa according to packet instructions and allow to cool.
2. Make the dressing: whisk together all the ingredients till smooth and creamy.
3. Prepare the fruits and vegetables: cube the avocado, chop the strawberries and slice the spring onion.
4. Prepare the salad jars: divide the dressing between the two jars. Top with the chickpeas, cooked quinoa, avocado, strawberries and spring onion. Press in some salad and top with the crunch. Seal the jars and pop in the fridge until needed.
5. Keep the jars in the fridge for 2-3 days. Enjoy straight from the jar or shake up and pour into a bowl.
Recipe by: @nourishing.amy
 
Ingredients:
For the Dressing:

3 tbsp runny, smooth tahini

1/2 lemon, juiced

1 garlic clove, grated

salt and pepper

2-3 tbsp water

For the Salad Jars:

80g quinoa

200g chickpeas (drained weight)

1 avocado, cubed

80g strawberries (trimmed weight)

1 spring onion, sliced

2 handfuls salad leaves

1 pack Sour Cream and Chive Crunch
Sour Cream & Chive Flavoured Crunch
Enjoy all the nutrition of crunchy edamame, peas, broad beans and seeds with an irresistible sour cream & chive flavour.
One portion (50g.) gives you: 
1 of your 5 a day
12g of Protein
8g of Fibre
Vegan
No artificial colours or flavours