Discover how simple it is to introduce our superfoods and snacks into your favourite meals.
We've selected some sweet and savoury feel-good recipes that we think you'll love!
Now its your turn to give them a try and share your creations with us. Don't forget to tag us @NaturesHeartUK.
Image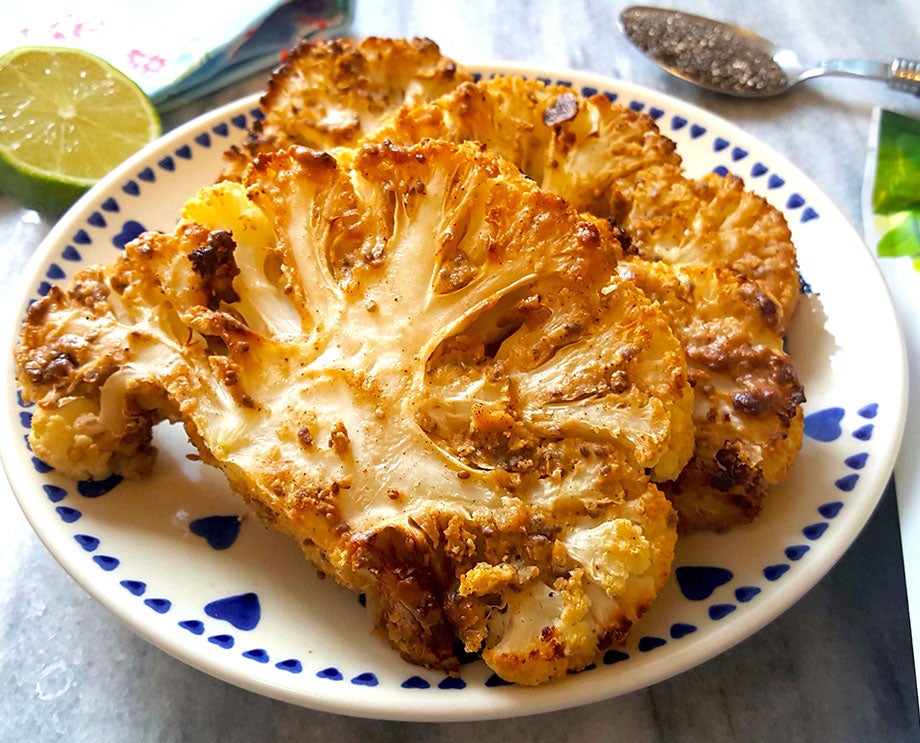 Oriental inspired cauliflower steaks
Feeds 2 | Preparation time 15 minutes
What to do:
Preheat the oven to 200°C and line and grease a large baking sheet with greaseproof paper.
Remove the outer leaves and slice the cauliflower into cut into plump slices (about 2cm in width).
Make the marinade.  Whisk all ingredients together.
Using a pastry brush, generously brush the steaks on both sides with the marinade and place spaced apart on the baking sheet. Reserve the excess marinade to drizzle on later.
Bake for 20-25 mins until the cauliflower is tender and the edges start caramelising.
Remove from the oven and serve with a drizzle of the marinade. Enjoy!
Ingredients:
1 small cauliflour

 

4 tbsp. tahini or nut butter of choice (note: if you use peanut butter, the flavour of peanuts will be quite strong)
1.5 tbsp. soya sauce (or tahini)
2 tsp. garlic powder
5-6 tbsp. tap water
½ tsp. coconut sugar or maple
1 tsp. five spice powder 
2 tsp. chia seeds
Juice from 1 lime
Black pepper, to taste