Discover how simple it is to introduce our superfoods and snacks into your favourite meals.
We've selected some sweet and savoury feel-good recipes that we think you'll love!
Now its your turn to give them a try and share your creations with us. Don't forget to tag us @NaturesHeartUK.
Image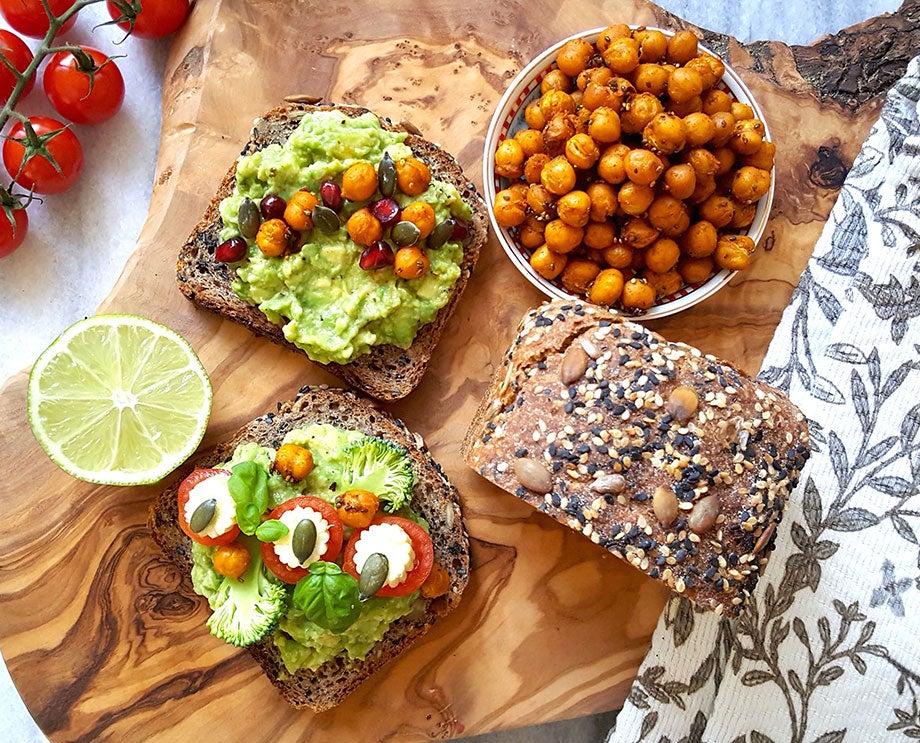 Crunchy Spicy Chickpeas
Feeds 1 | Preparation time 5 minutes
What to do:
Preheat the oven to 180°C and lightly grease a large pan with oil. (Note: You can also do this in an air fryer with less cooking time; 180°C for 18-20 mins whilst shaking twice in between).
Open the can of chickpeas, drain and blot to remove the excess moisture with a tea towel or kitchen roll.
Spread the chickpeas in the pan so that they are not touching each other. This helps with the drying process. Bake for 30 mins, shaking every 10 mins to help desiccate the chickpeas.
In a medium sized bowl, mix together the oil with the chia seeds, spices and salt.
Once baked, carefully transfer the baked chickpeas into this bowl and mix well with a wooden spoon to evenly distribute the oil and spices.
Transfer back onto the baking sheet and using a spatula, spread the chickpeas out so that they do not touch each other.
Bake again in the oven at 180°C for 10 mins until the chickpeas are golden and crunchy.  Eat as a snack or use as a garnish. Store in an airtight container if eating them immediately.
Serving Suggestions: as a healthy snack (perfect for kids) , topping to salads, toast and buddha bowls.
Ingredients:
1 x 410g can of chickpeas, drained

1.5 tbsp. olive oil

¾ tbsp. chia seeds

¾ tsp. chilli powder or cayenne pepper

¾ tsp. ground cumin

½ tsp. sea salt
Chia seeds
Named after the Mayan word meaning 'strength', our Chia seeds are tiny but mighty. Add these versatile seeds to your every day meals for a tasty crunch and a sprinkle of plant-based protein.