Discover how simple it is to introduce our superfoods and snacks into your favourite meals.
We've selected some sweet and savoury feel-good recipes that we think you'll love!
Now its your turn to give them a try and share your creations with us. Don't forget to tag us @NaturesHeartUK.
Image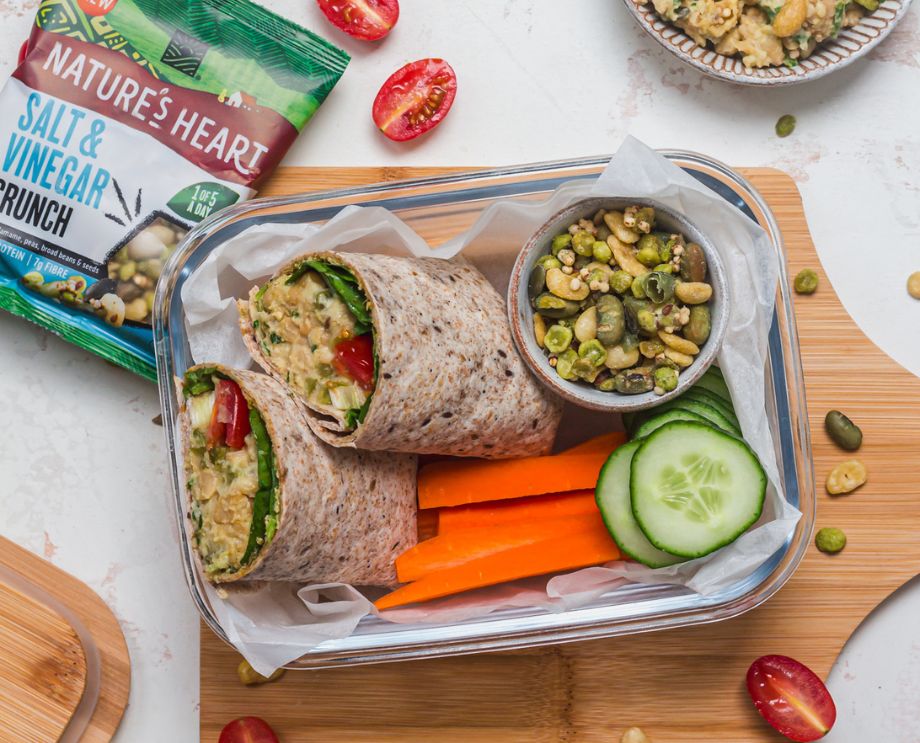 Chickpea Chuna Crunch Wraps
Feeds 2 | Preparation time 10 minutes
What to do:
1. For the filling: add the chickpeas to a large bowl and smash them with a fork, leaving some small chunks. Add in all of the other ingredients and stir well.
2. To make the wraps: lay one wrap down and add the pesto into the middle. Spread the pesto down the middle of the wrap and then top with some spinach leaves and tomatoes. Spoon on the chickpea crunch filling down the middle.
3. To wrap up: tuck the ends in around the filling (like a burrito) and then wrap the end up and over the filling and continue to roll. Slice in half.
4. Enjoy straight away or add to your lunchbox for later with some extra Salt and Vinegar Crunch and vegetables.
Recipe by: @nourishing.amy
 
Ingredients:
For the Chickpea Chuna Filling:

240g chickpeas, drained weight

1 spring onion, chopped

2 tbsp freshly chopped chive

1 large gherkin, chopped small

2 tbsp unsweetened coconut yoghurt

1/2 - 1 tsp mustard

1 tbsp lemon juice

1 tbsp nutritional yeast, optional

salt and pepper

one 50g bag of Salt & Vinegar Crunch

For the Wraps:

2-3 wholemeal tortilla wraps

2-3 tbsp vegan pesto

1 handful spinach leaves

6-8 cherry tomatoes, chopped small
Salt & Vinegar Crunch
Enjoy all the nutrition of crunchy edamame, peas, broad beans and seeds with an irresistible salt & vinegar flavour.
One portion (50g.) gives you: 
1 of your 5 a day
12g of Protein
7g of Fibre
Vegan
No artificial colours or flavours